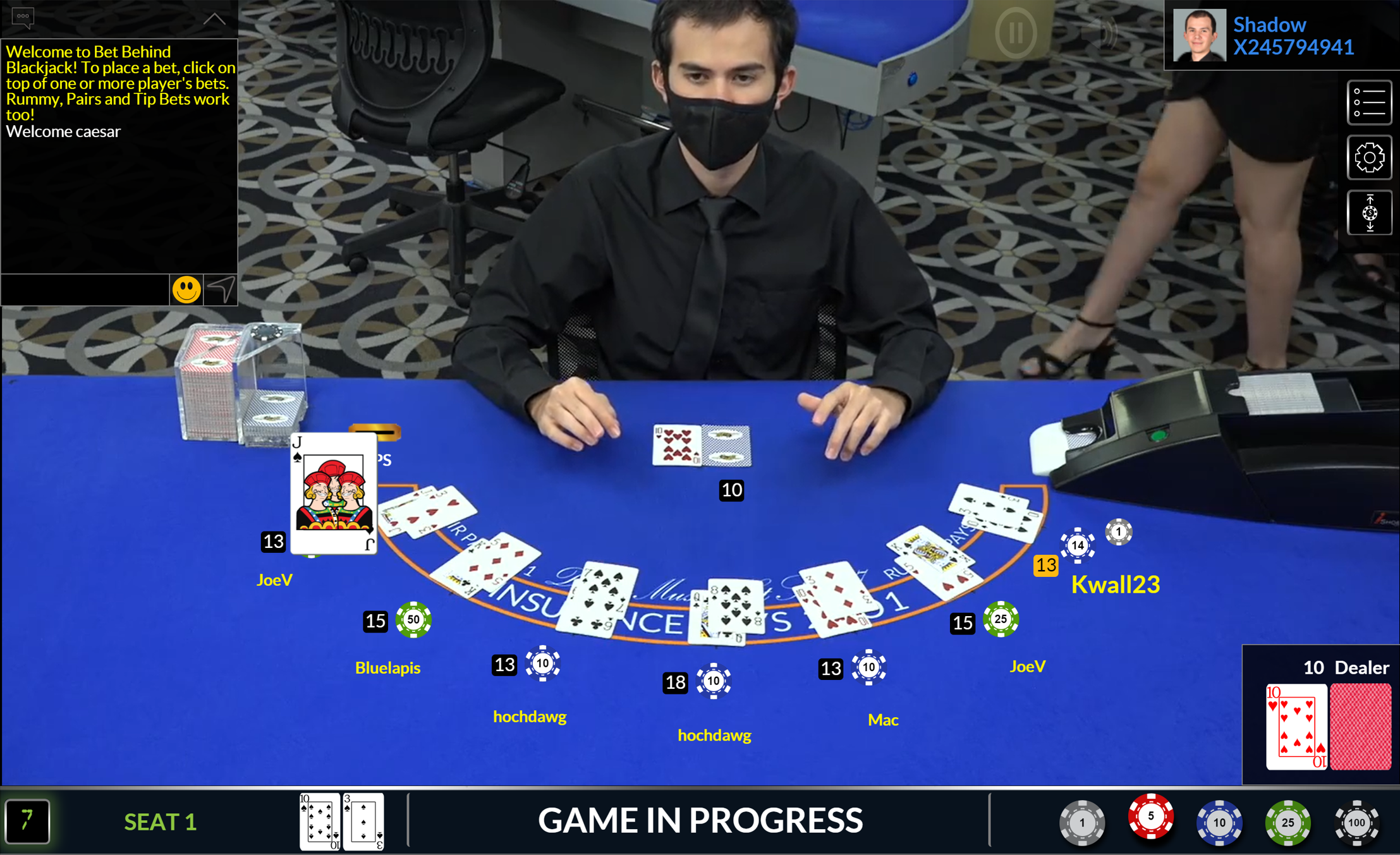 Blackjack
Total Tables 5
Blackjack, formerly also Black Jack and Vingt-Un, is the American member of a global family of banking games known as Twenty-One, whose relatives include Pontoon and Vingt-et-Un. It is a comparing card game between one or more players and a dealer, where each player in turn competes against the dealer. Players do not compete against each other. It is played with one or more decks of 52 cards, and is the most widely played casino banking game in the world.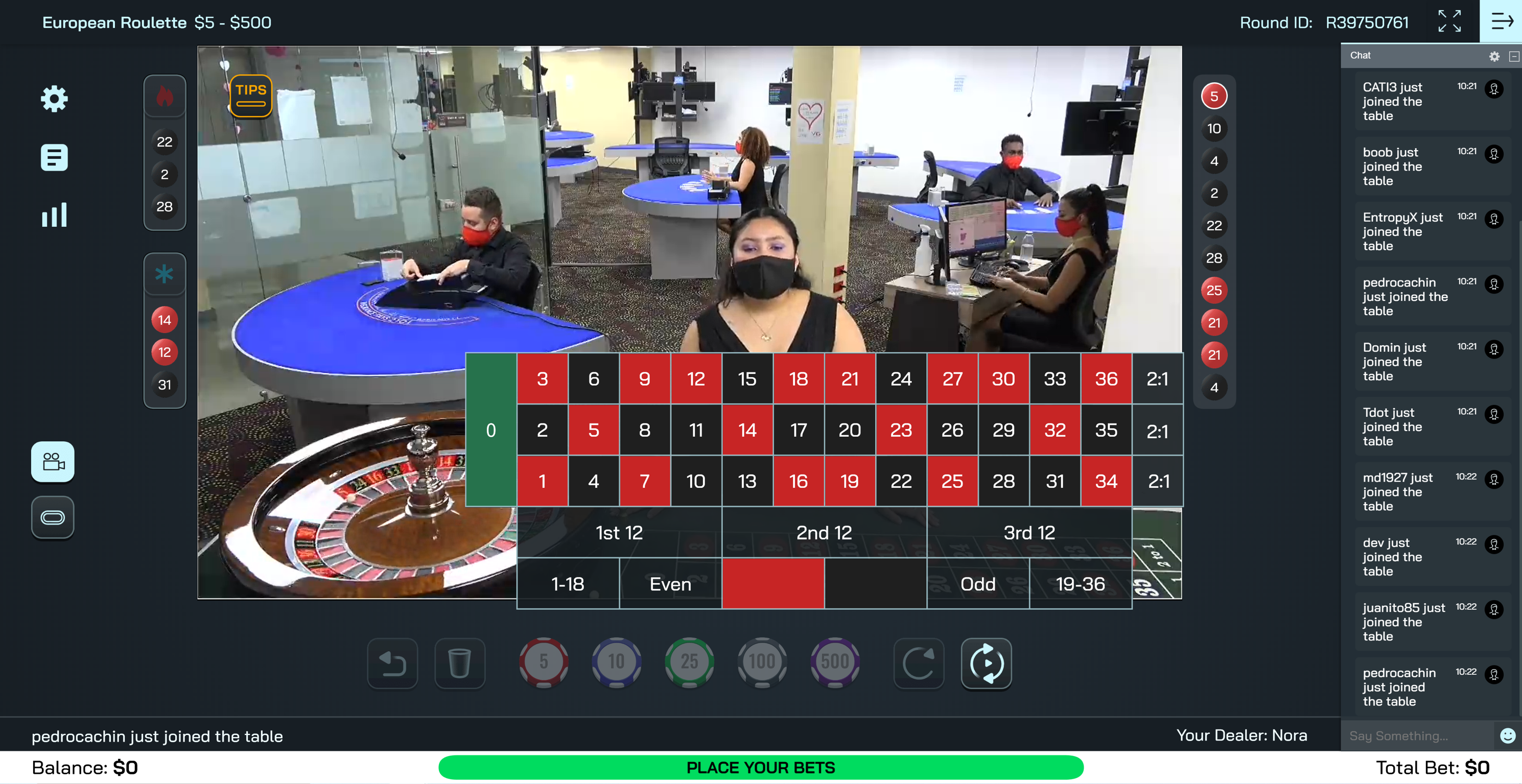 Roulette
Total Tables 2 [European], 2 [American]
Roulette is a casino game named after the French word meaning little wheel. In the game, players may choose to place bets on either a single number, various groupings of numbers, the colors red or black, whether the number is odd or even, or if the numbers are high (19–36) or low (1–18).
To determine the winning number, a croupier spins a wheel in one direction, then spins a ball in the opposite direction around a tilted circular track running around the outer edge of the wheel. The ball eventually loses momentum, passes through an area of deflectors, and falls onto the wheel and into one of 37 (single zero French/European style roulette) or 38 (double zero American style roulette) colored and numbered pockets on the wheel. The winnings are then paid to anyone who has placed a successful bet.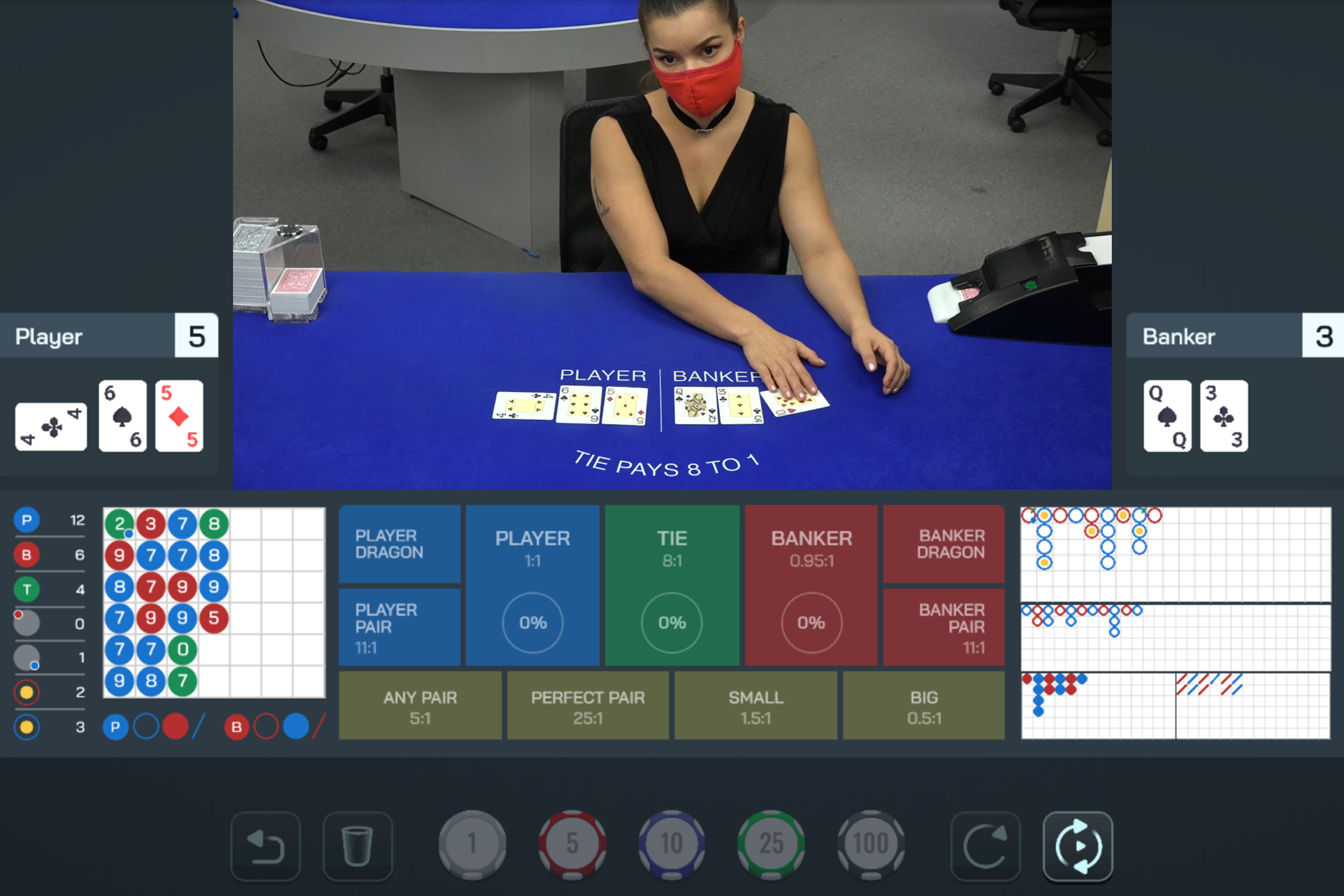 Baccarat
Total Tables 2
Baccarat or baccara (/ˈbækəræt, bɑːkəˈrɑː/; French: [bakaʁa]) is a card game played at casinos. It is a comparing card game played between two hands, the "player" and the "banker". Each baccarat coup (round of play) has three possible outcomes: "player" (player has the higher score), "banker", and "tie". There are three popular variants of the game: punto banco (or "North American baccarat"), baccarat chemin de fer (or "chemmy"), and baccarat banque (or à deux tableaux). In punto banco, each player's moves are forced by the cards the player is dealt. In baccarat chemin de fer and baccarat banque, by contrast, both players can make choices. The winning odds are in favour of the bank, with a house edge no lower than around 1 percent.
The origins of the game are disputed, and some sources claim that it dates to the 19th century. Other sources claim that the game was introduced into France from Italy at the end of the 15th century by soldiers returning from the Franco-Italian War during the reign of Charles VIII.